Dip.BCST, Dip.Clin.Hyp.Psych.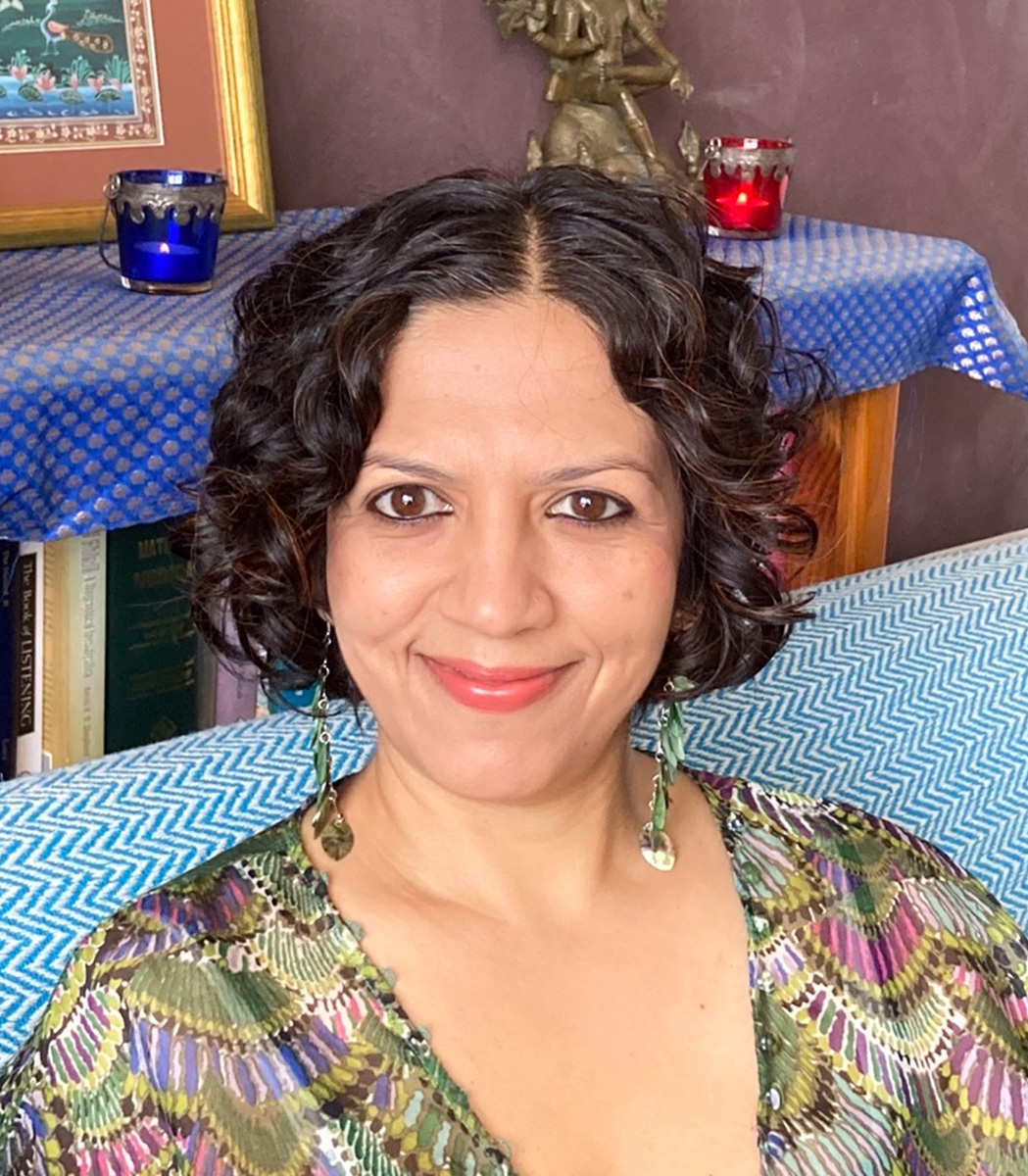 Anjali Flavel has an online holistic healing practice and works with clients across the globe.
Anjali is the creator of Wholebeing Hypnotherapy and a trauma-informed therapist with many years of experience treating clients who suffer from a variety of conditions such as anxiety, issues of self-esteem and childhood trauma. After successfully resolving her own traumatic childhood, she felt compelled to help others find inner peace and empowerment.
She is a calm, dynamic presence which is the result of many years of meditative practices and energy healing work. Her understanding of the mind-body relationship as one system comes from her direct experience, working with countless clients as a body-centered psychotherapist and clinical hypnotherapist.
The foundation of her work is to heal the fragmented selves within so as to allow our inner light to shine freely, enabling us to relax into the certainty of our own eternal presence. From this place we can act with freedom, wisdom and fearlessness.